Today I tried to make my first German Pancakes (aka Dutch Baby Pancakes) thanks to an insightful Pancake 101 post by Redpath Sugar. And now I think this will be my favourite way to make pancakes from now on!
German Pancakes seem like they have the combined DNA from a pancake, a soufflé and an omelette. This "popover" dish saves on time because instead of making individual pancakes, you just have to pop a giant one in the oven to bake.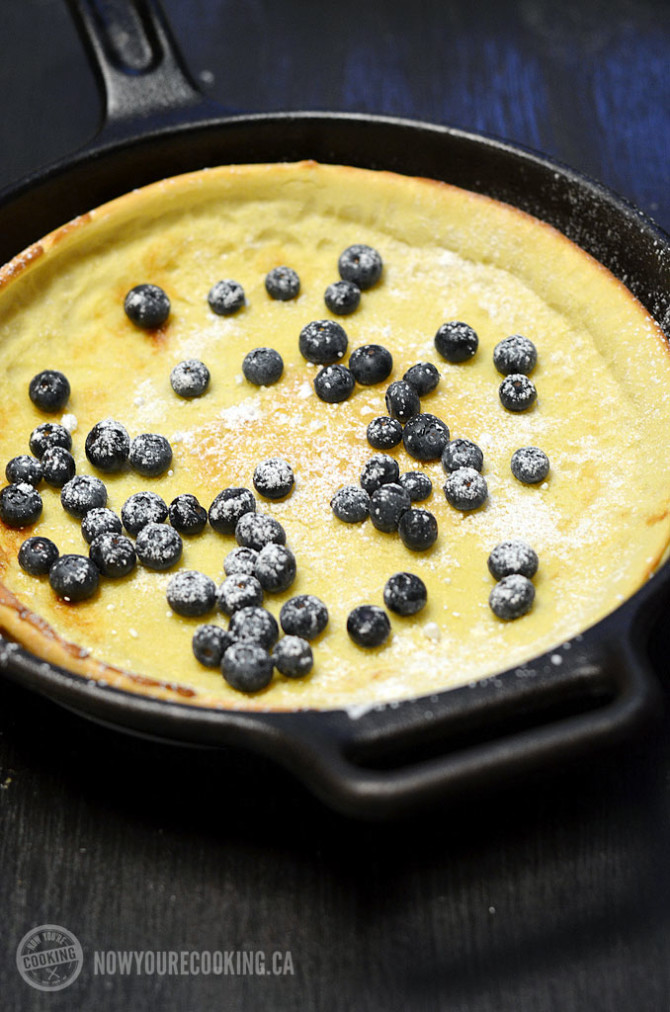 For the smooth batter all you need are a few, simple ingredients: flour, sugar, milk, eggs, vanilla, a pinch of salt and butter. Having a cast-iron skillet makes clean-up a breeze. One bowl, one pan and 20 minutes later, I was eating a scrumptious pancake topped with fresh blueberries, dusted with icing sugar and drizzled with a bit of pure maple syrup.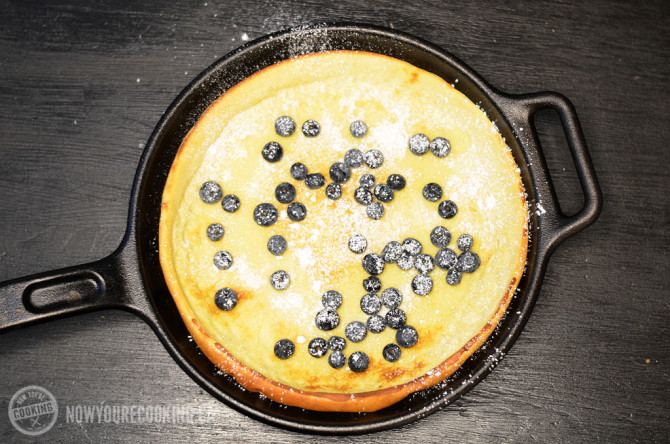 This is the perfect brunch dish. The next time that I try this recipe I'm going to try to use some different fruit toppings. I'm thinking sauteed apples or strawberries. I might also try making smaller, individual portions and bake them in my smaller cast iron pan or a muffin tin. Maybe even use less sugar for a more savory version. So many options with this recipe!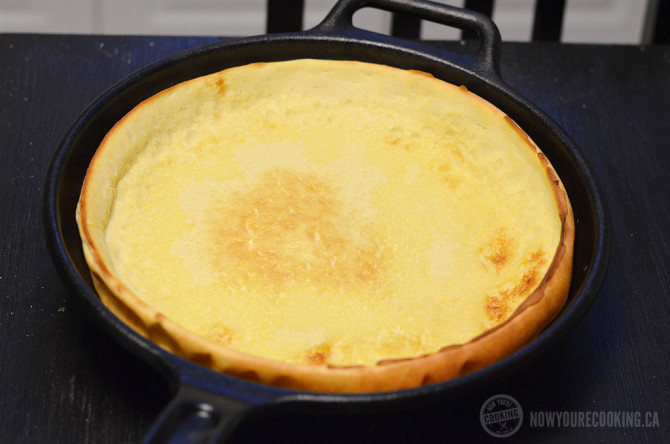 If you'd like to try the recipe, just watch the video below and visit the Redpath Sugar page (the recipe for the German Pancakes is near the end of the Pancake 101 article).