These vegan granola bars are not only tasty and easy to make, but they're packed with nutrients to get you through snack time.
I've had my share of a variety of granola bar brands over the years as a "healthy" snack between meals. But on taking a closer look at the ingredients, a lot of those granola bars have a high sugar content. So I decide to make some from scratch.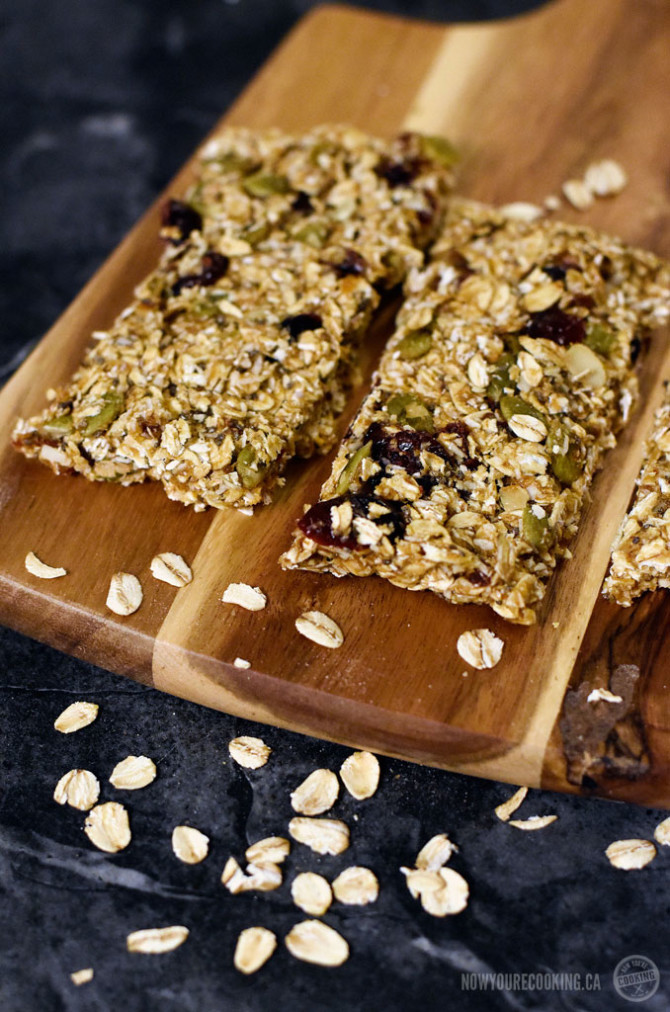 These are great to grab on your way out the door in the morning, or even pack in your children's lunches. Best of all they're fun to make and you can substitute several of the ingredients to your liking.
The key ingredient for this recipe are the dates. They help bind all the other ingredients together and also gives the granola bars its sweetness. Because dates are naturally sweet, there's no need to add extra sugar to this recipe through the use of honey, maple syrup, brown sugar or other refined sugars. Despite their high fructose concentration, dates as a fruit are packed with nutritional benefits, including fibre, potassium and B-complex vitamins.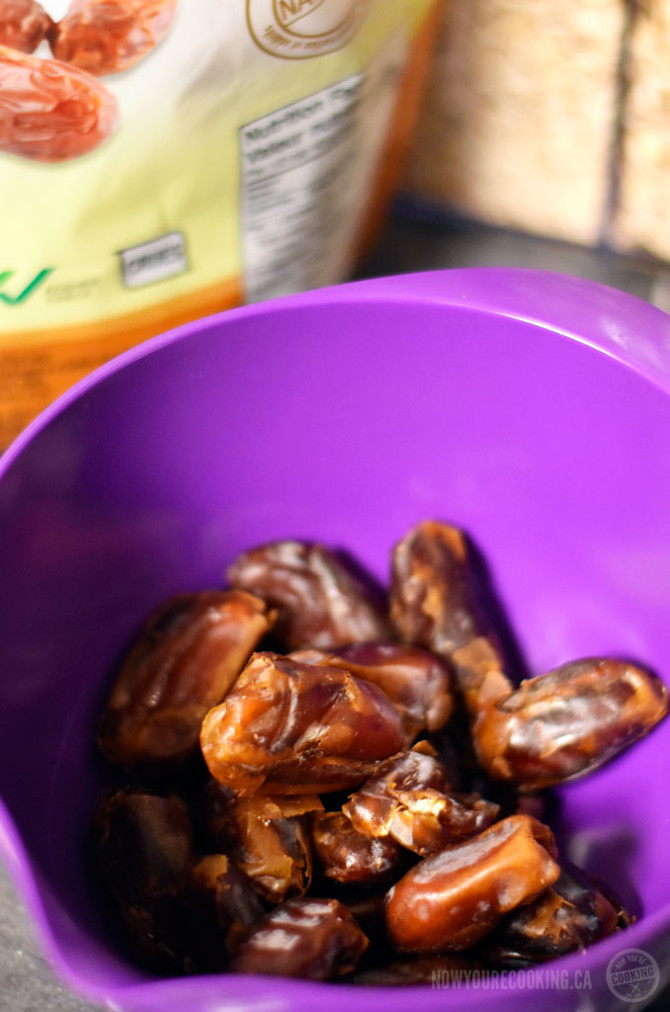 The first thing you want to do is soak your dates in some hot water (especially if they're not Medjool dates, which are moister), as this will make them a lot softer to puree in your food processor. It only takes about 5-10 minutes. I didn't want these bars to have too much of a "peanut buttery" taste, so I used two tablespoons of tahini (sesame paste that's mainly used in hummus recipes) and another couple of tablespoons of Monkey Butter's Salted Caramel Peanut Butter.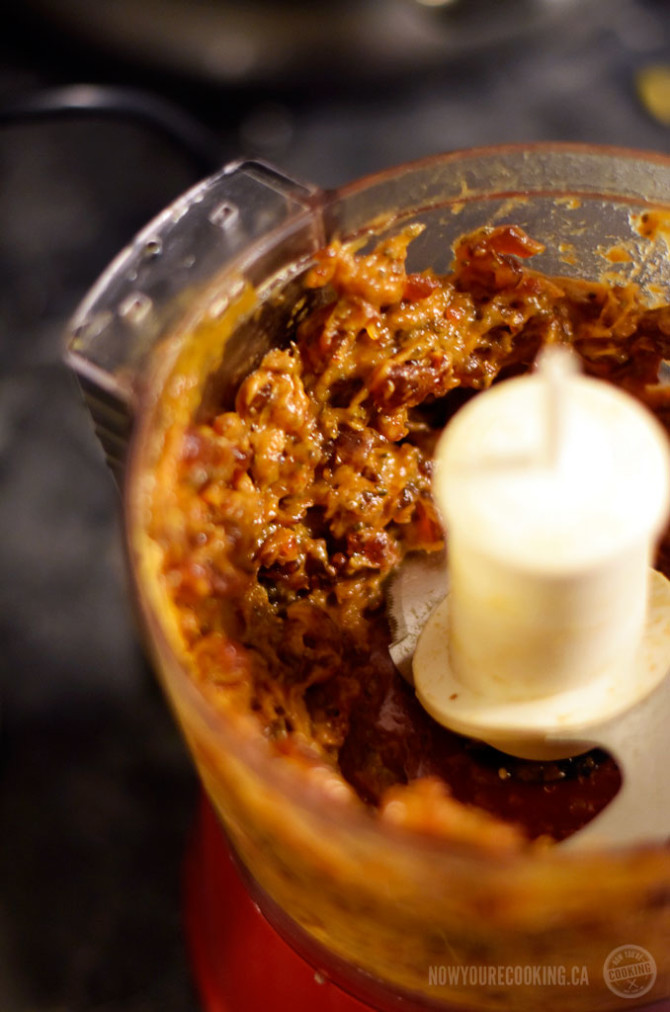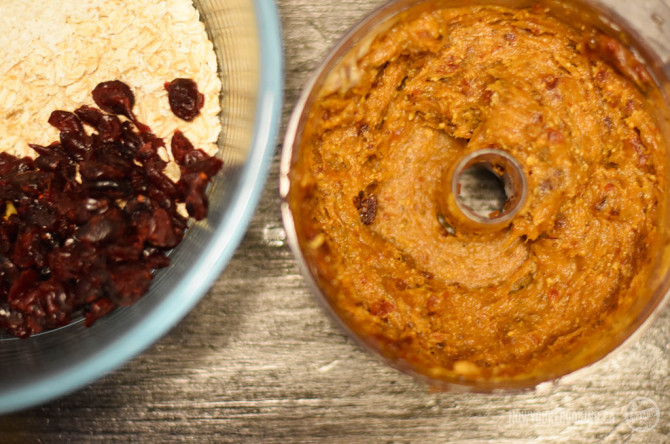 Medjool dates are larger, a bit more moist and sweeter than other date varieties. For this recipe I used the smaller, pitted date variety (approximately 20 of them). After adding in tahini (it's not just for hummus!) and peanut butter to the wet ingredients, combined them with the dry ingredients and I was pretty much done.
I found using my hands easier to mix than with a spoon. After pressing the mixture into a lined 8 x 8-inch pan, I let it firm up for about 30 minutes, then cut them into squares.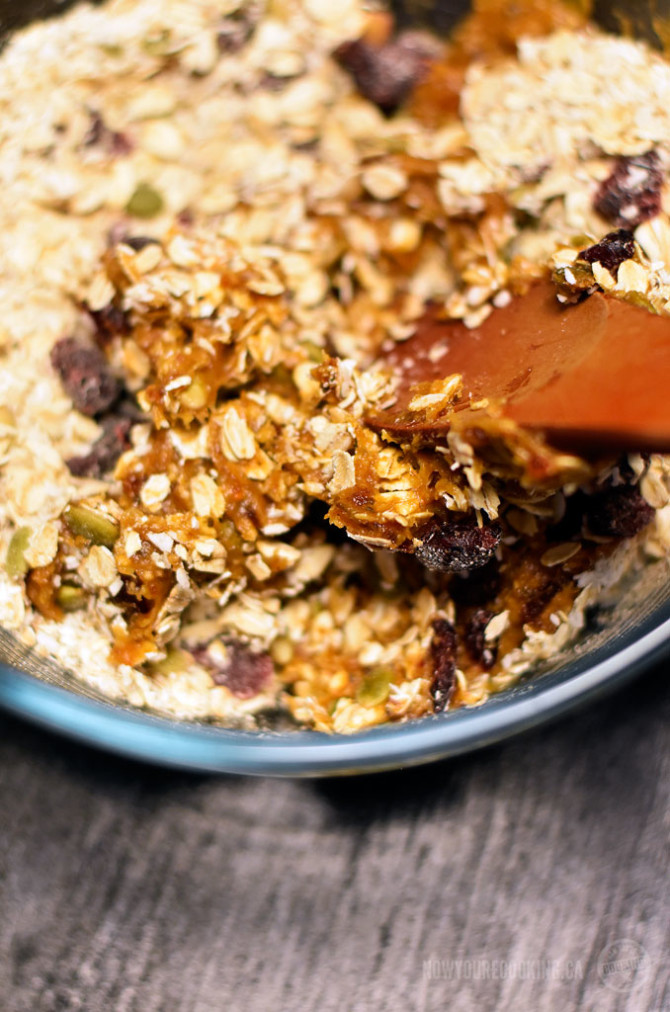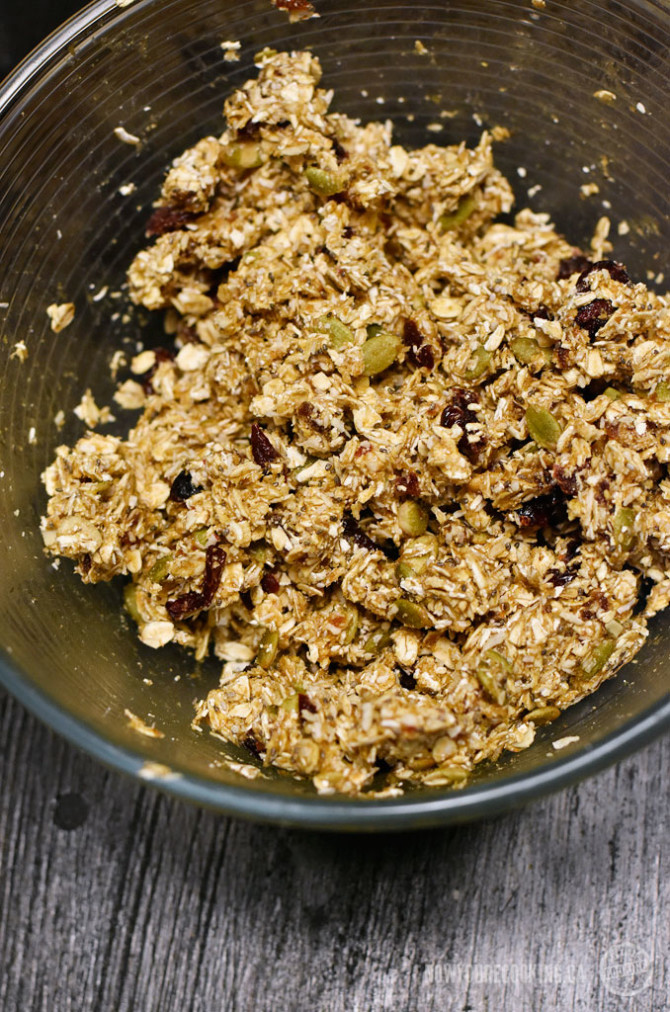 I'm actually excited about trying out some different ingredients next time I make these, like almonds, cacao nibs, dried pineapple or even some hemp seeds.
Monique Creary
Yields 8
Healthy No-Bake Date + Oat Granola Bars
These vegan granola bars are not only tasty and easy to make, but they're packed with nutrients to get you through snack time.
10 minPrep Time
30 minCook Time
40 minTotal Time
Ingredients
1 1/2 cups (150g) quick cooking rolled oats
1 cup (150g) pitted dates (either Deglet Noor or Medjool)
1/4 cup (56g) peanut butter (or any other nut/seed butter)
1/4 cup (25g) unsweetened, shredded coconut
1/4 cup (60g) dried cranberries
1/4 cup (50g) pepitas (pumpkin seeds)
1 tablespoon (10g) chia seeds
Directions
Place the pitted dates in a medium sized bowl and cover with enough hot water to soak them for about 10 minutes. Drain.
Process the dates in the food processor until small pieces remain (about a minute or so, in short intervals). Add the peanut butter and to the date mixture and pulse for a few more times until combined.
In a large bowl, mix together the oats, chia seeds, pepitas and dried cranberries. Pour the pureed dates over the oats and mix thoroughly.
Line an 8 x 8-inch baking pan with parchment paper or plastic wrap (this will make the bars easier to remove from the pan).
Pour the granola mixture into the pan and spread evenly to the edges. Put a piece of parchment paper on top and press down firmly to make sure the bars hold together.
Let the bars firm up in the refrigerator for about 30 minutes. Remove the granola from the pan and slice into eight bars or 16 squares. Store in an airtight container for about a week.
Notes
Keep date varieties in mind when selecting them for this recipe, as date size can vary. For example, you'll need to use less Medjool dates since they're larger and plumper than if you used Deglet Noor.

If you don't have quick cooking oats, you can use the large flake variety. Just remember to pulse it in your food processer for a bit so that it's not so large.

You can opt to toast your oats, coconut (and nuts) if you like that flavour added to your granola. Just put them on a rimmed baking sheet, then into a 350°F oven for 10 minutes.
http://nowyourecooking.ca/2016/03/healthy-no-bake-date-oat-granola-bars/