Whether it's trying to plan quick meals for the kids as they head back to the classroom, or figuring out how to avoid eating the same food for those meal prep weeks at work, we've got you covered! Learn how to make healthy and nutritious meals that will save you time and money, as well as how to make the most out of all those leftovers.
The menu:
Egg + Veggie Breakfast Muffins
Roasted Sweet Potato + Black Bean Cakes (with a Chili-Lime Dip)
Quick + Easy Turkey Chili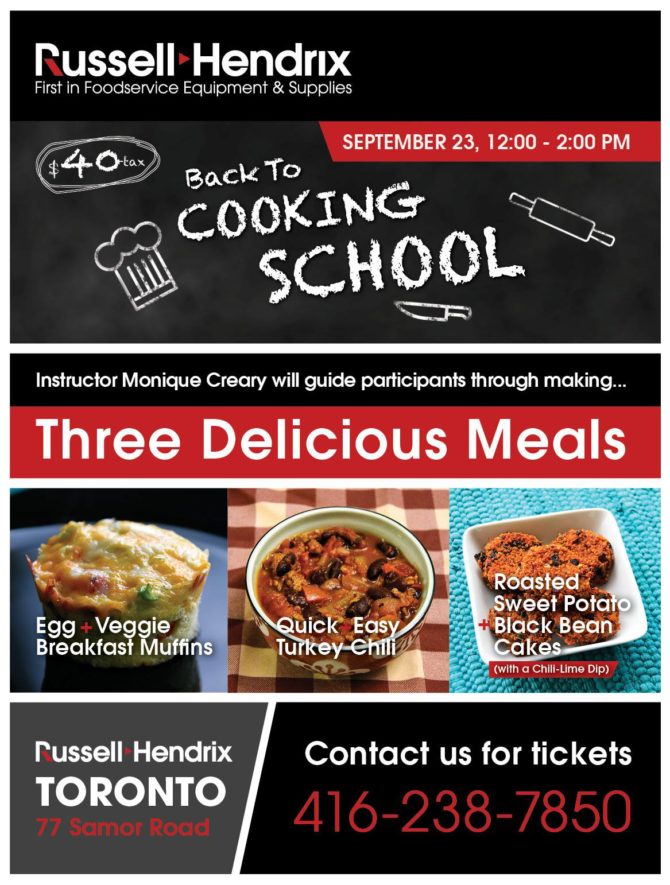 As usual, I'll be teaching you how to easily make all these recipes from scratch, and you'll leave the class with some tasty leftovers, plus copies of the recipes. This cooking class will be hosted at the wonderful test kitchen at Russell-Hendrix in North York.
If you're interested in participating in the September 23rd class, act fast and register here (or call 416-238-7850) as spots are limited!
Looking forward to seeing you there as we create these healthy and versatile dishes!