It's halftime at the Super Bowl! If you ran out of yummy snack tonight, why not whip up a batch of these delicious Stuffed Jalapeños? Bacon and cream cheese rounds out the flavours of these tasty morsels, and you can sprinkle some seasoned breadcrumbs on top before popping them in the oven for some extra texture.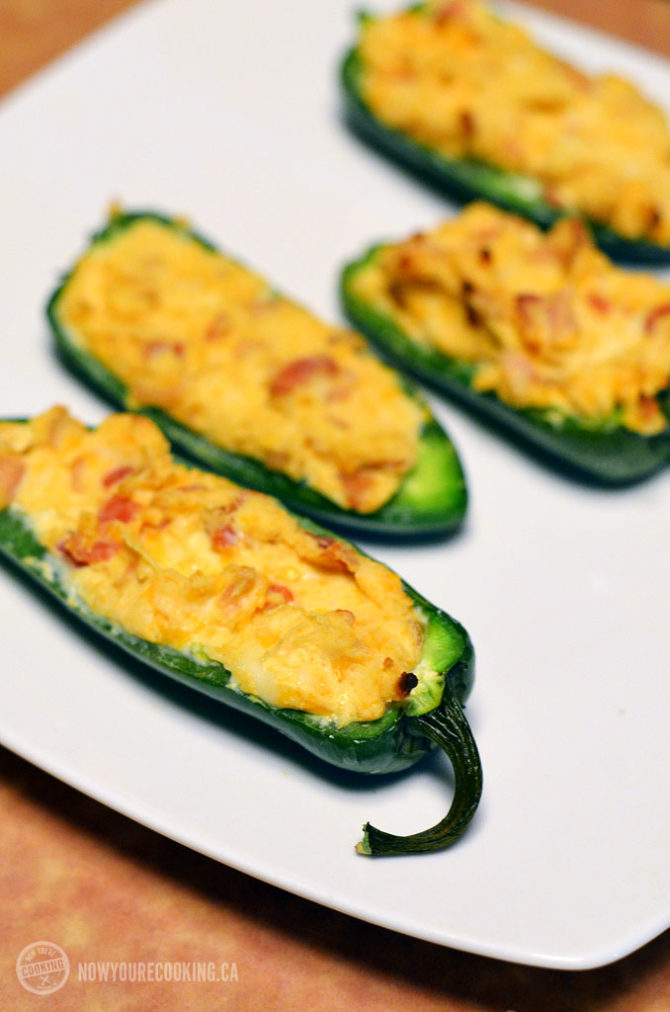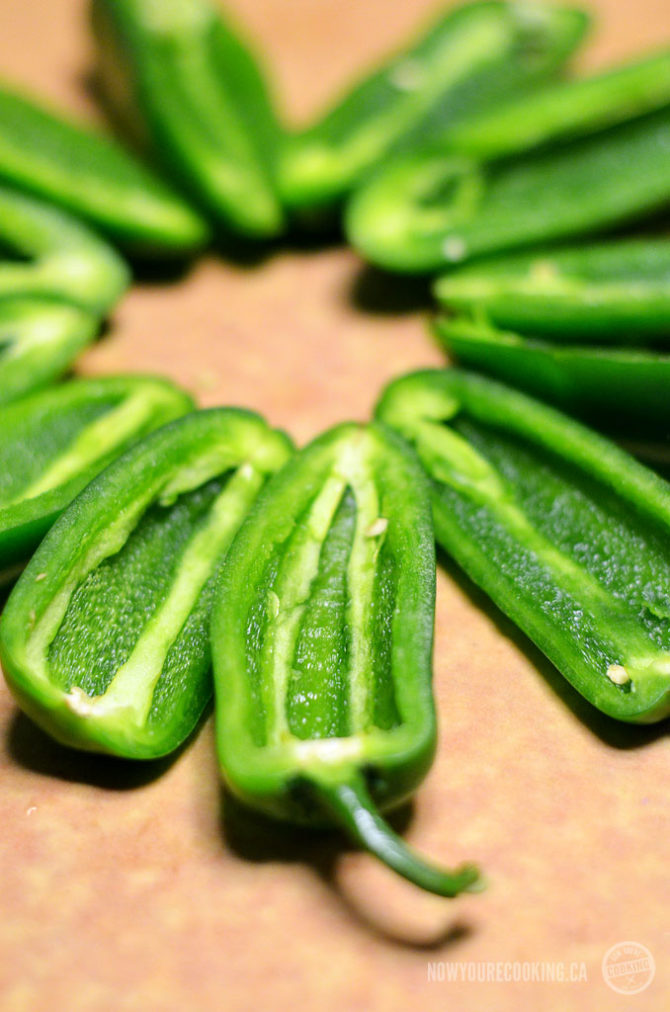 If you like things spicy, you can choose to leave some of the membranes and the seeds from your jalapeño peppers, as the white membrane contains the chemical compound called capsaicin (which is found in all hot peppers) and gives chili peppers their heat.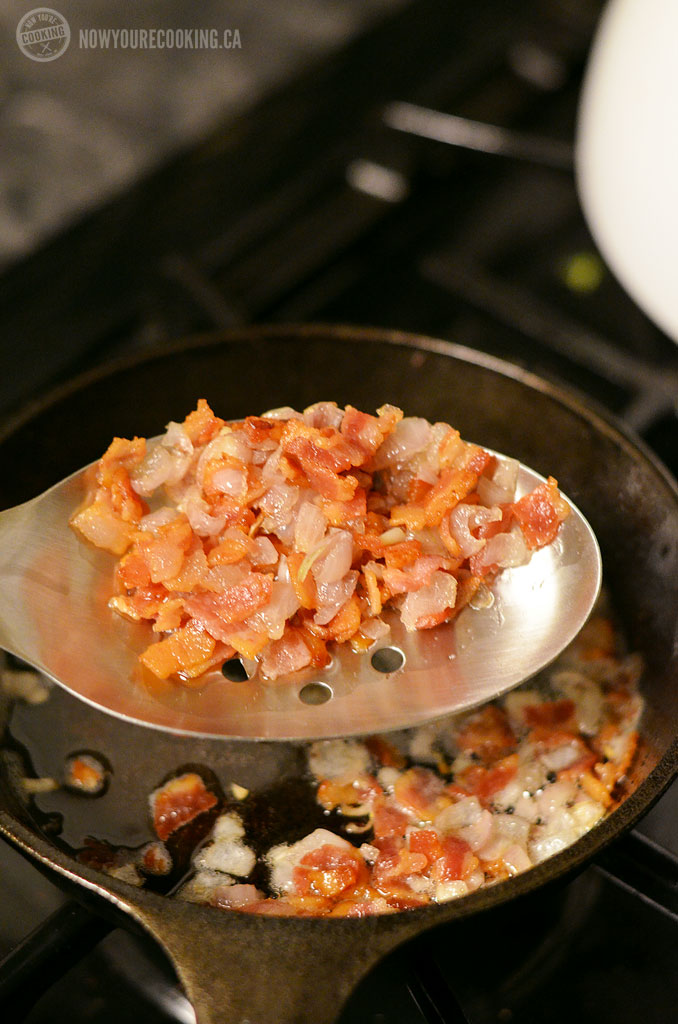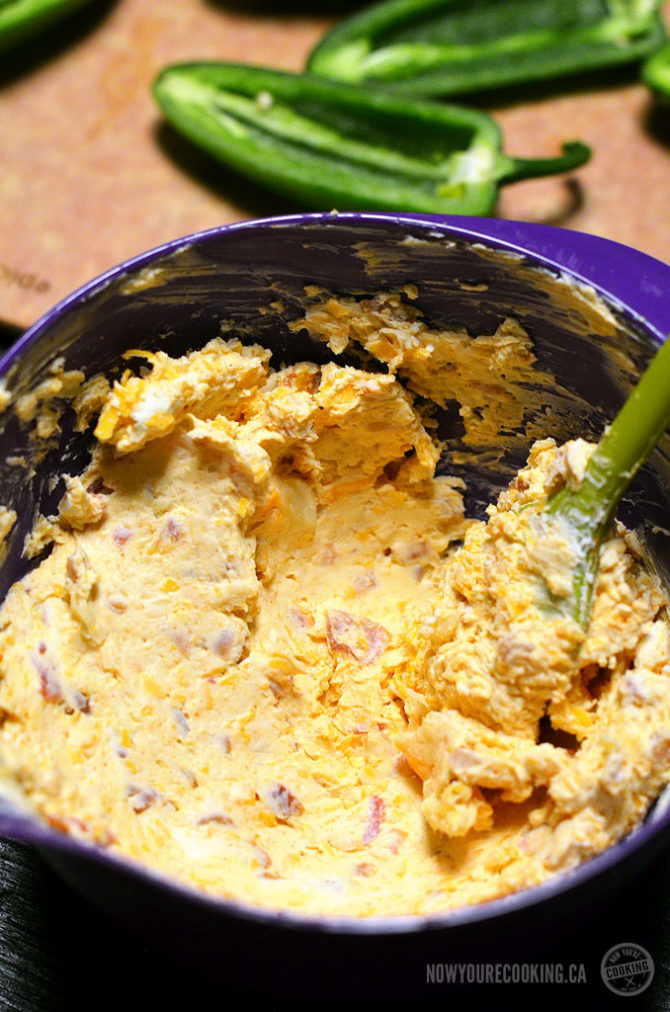 The hot, fried bacon will soften up the cream cheese as you mix it. Save the grated cheese for the last addition otherwise it'll melt too quickly.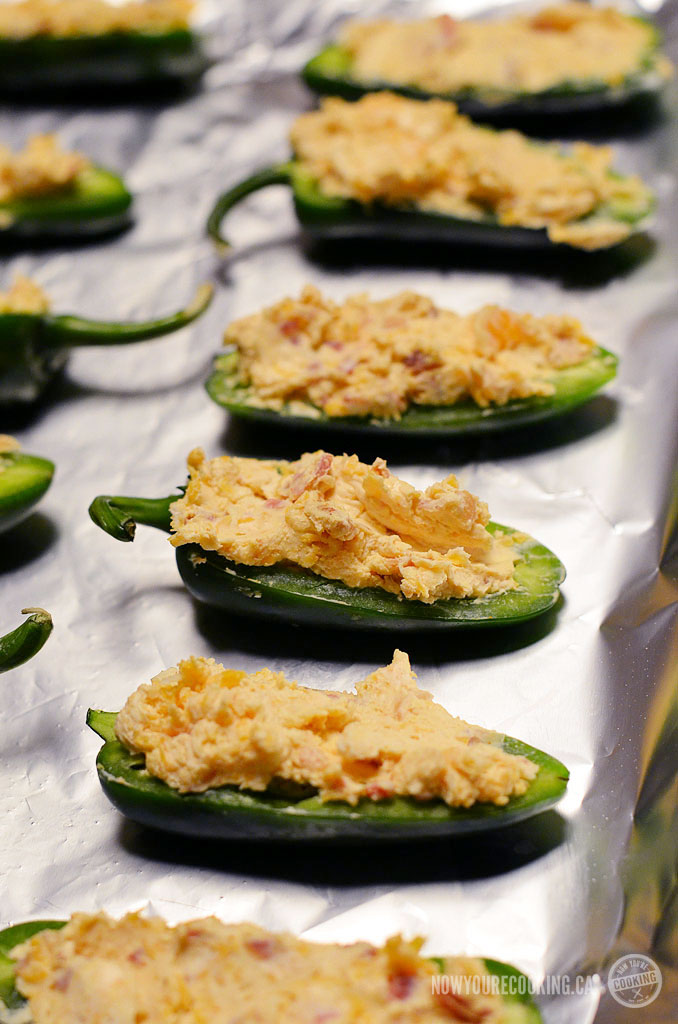 At this point you can add an extra Panko/Parmesean topping before putting it in the oven, but it's just as good without it. Panko is a type of flaky breadcrumb that's commonly used in Asian cuisine.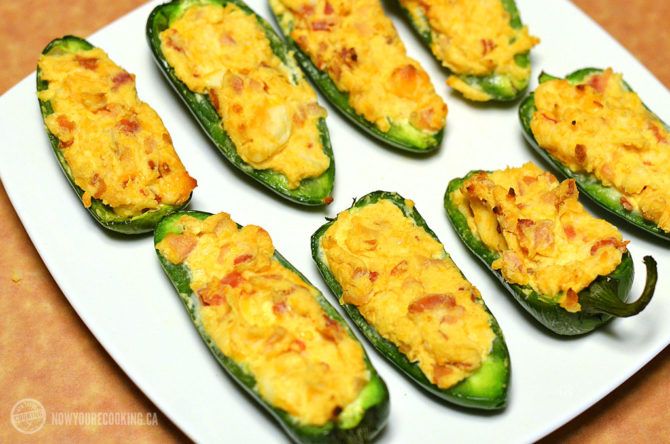 Monique Creary
Stuffed Jalapeños with Bacon and Cream Cheese
This is the perfect appetizer for those game days. Spicy, smooth and crunchy, these stuffed jalapeño peppers won't last on the table!
15 minPrep Time
15 minCook Time
30 minTotal Time
Ingredients
For the stuffed peppers:
12 fresh jalapeño peppers
4 strips of bacon
1 shallot (finely chopped)
1 package cream cheese (softened)
½ teaspoon paprika
½ teaspoon granulated garlic
½ cup cheddar cheese (grated)
Optional Topping:
¼ cup Panko bread crumbs
1 tablespoon Parmesan cheese
Directions
Preheat the oven to 375°F and line a baking sheet with parchment paper.
Wash and slice peppers in half, lengthwise. Use a small spoon to scoop out the seeds and membranes. Set aside.
Using kitchen shears or a knife, cut the bacon into small pieces and cook in a frying pan over medium heat for approximately 3-4 minutes.
Add in the chopped shallot and continue cooking for 2 more minutes.
Remove from heat.
In a medium bowl, mix the cream cheese, paprika, granulated garlic.
Add in the bacon and shallot mixture, then the cheddar cheese.
Stuff each pepper with the cream cheese mixture.
Mix the Panko bread crumbs with the Parmesan cheese in a shallow dish. Dip the filled jalapeno halves in the Panko mixture so that it coats the cheese filling, then place on a lined baking sheet.
Bake for 15 minutes until the tops are golden-brown (broil near the end if necessary).
http://nowyourecooking.ca/2017/02/stuffedjalapenos/