I had a great afternoon today with the 12 people who registered for my "There's an App for That" cooking workshop. I just want to thank all the participants who worked together so well to prepare homemade hummus, stuffed jalapenos, chicken bites and rum balls (the latter was the real hit). A special thank you to Hendrix Restaurant & Kitchen Supplies and their amazing and friendly staff who helped make my first time hosting an event there successful.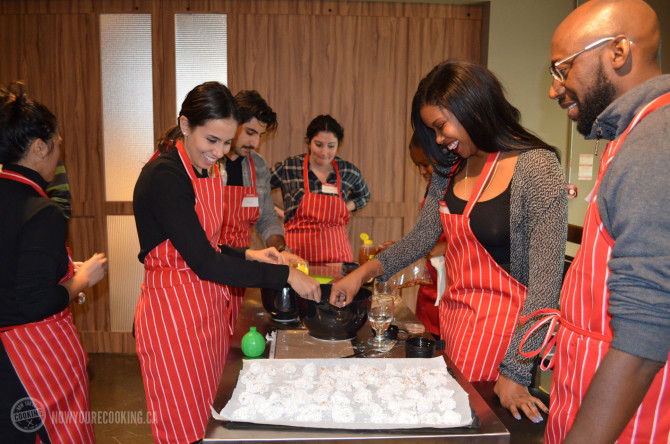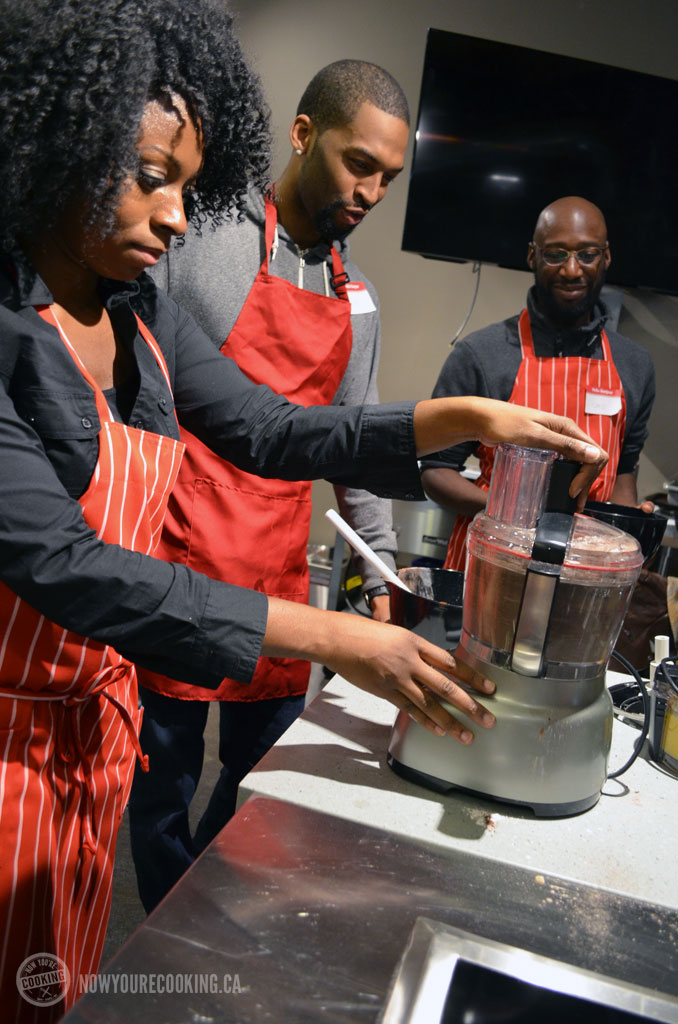 It was a packed two-hour class, but it was great to see everyone so eager to learn and have fun snacking on all the tasty appetizer (and dessert) dishes. Hopefully everyone who was able to make it to the class today will try some of the recipes at home. There's a photo gallery posted on our Facebook page if you want to check out all the action from class.
Here's the mango peeling trick we learned in today's class:
For those who weren't able to attend, stay up-to-date on Now You're Cooking through social media, as I'll be posting when the next public event is. Remember, private classes are also an option. So if you have a holiday party, girls' night, baby shower or a game night and want to change things up a little, you can book to have a class run at your home. Just fill out our contact form.
Keep cooking everyone!