So today officially marks the last day of summer, and what a summer it's been for me! I did two big trips on my time off: I visited the West Coast for the first time (solo) and got to experience some exciting culinary communities found in the cities of Vancouver and Seattle, and I also travelled down to the Mexico for a good friend's wedding where my mind was blown by some of the delicious, traditional specialties of that nation.
Since I've started Now You're Cooking, I've made it a "must" to take a cooking class in each new country I visit from now on. There's something about learning about a culture's food within that country that makes it so authentic, and really immerses you into the myriad of new flavours and techniques you get to experience. After some Googling (and being careful not to break the bank), I settled on taking a cooking class at The Little Mexican Cooking School.
Located in the small town of Puerto Morelos (about 30 minutes south of Cancun), The Little Mexican Cooking School is a quaint establishment that's big on value. It's connected to the hacienda-style Casa Caribe, a bed and breakfast, and a short walk to the beach.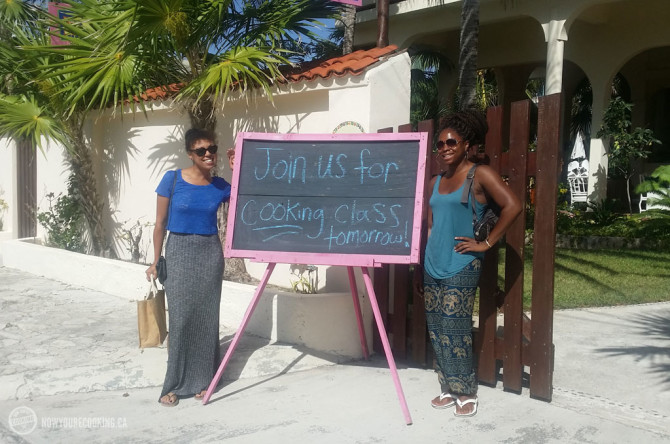 My sister and I paid about $40 USD for the taxi ride from our resort in the Mayan Riviera. I had easily booked and paid for a class online via their website just a week before my trip. There's are several classes each week, but we went for the one that focused on regional dishes and traditional Mexican seafood.
When we first got to the establishment, we were greeted by Liz in the gift shop (I was very eager to buy some Mexican cooking gadgets). She signed us in and told us to help ourselves some some biscuits and refreshments while we waited for the class to begin. We got there about 9:45am and there was one other gentleman there who was participating as well.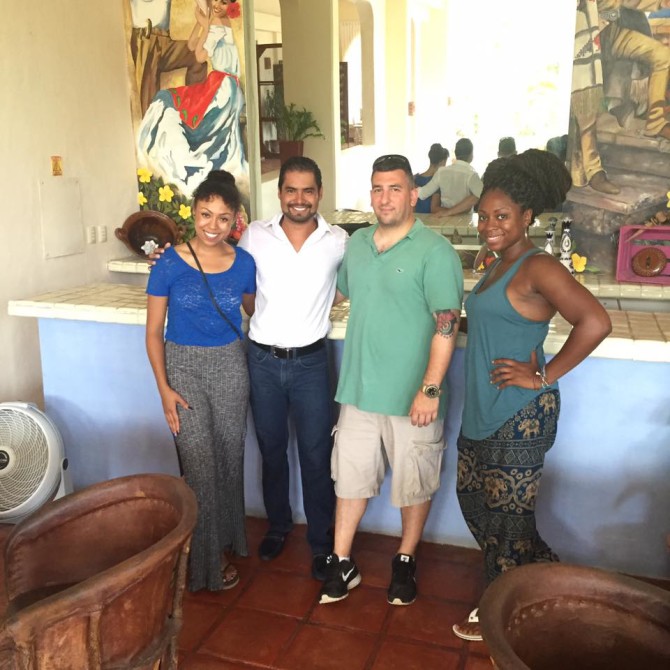 When owner Catriona Brown came out to greet us, I was actually pretty happy to find out that there were only three of us in the class for that day. As a teacher, I value the low student-teacher ratio, and in this case it meant more hands-on experience for us! Catriona briefed us on how she came to own and manage The Little Mexican Cooking School (and adjoining Casa Caribe) and introduced us for our chef for the day, Cristobal Tamariz.
Chef Cris was an amazing instructor and his passion for food and the culture for his country showed in the menu he taught us that day which included: corn tortillas, fish tacos, salsa verde, guacamole salsa de chile mora, ceviche, huatap de camarón (a shrimp soup), and dulce de coco (a coconut and pineapple dessert). I'm still in awe that we were able to complete that many dishes in the hours we were there, and all home-made. If there's anything that I value in my cooking, it's trying my best to make everything from scratch.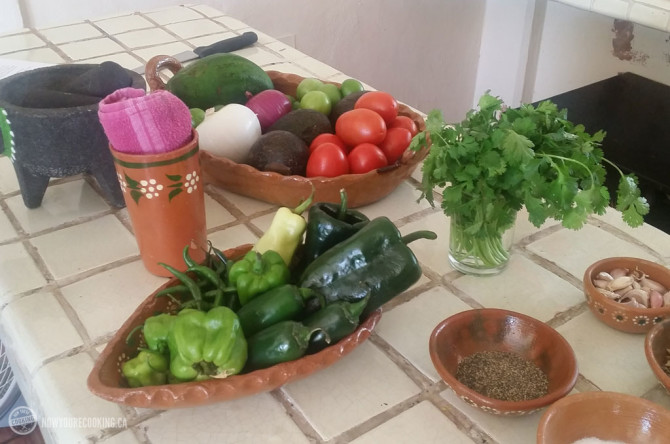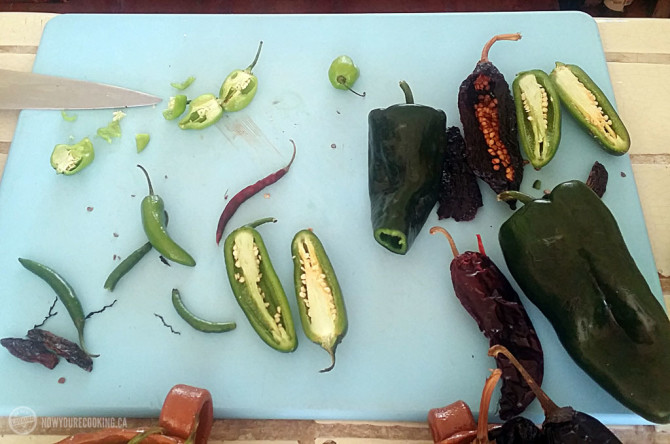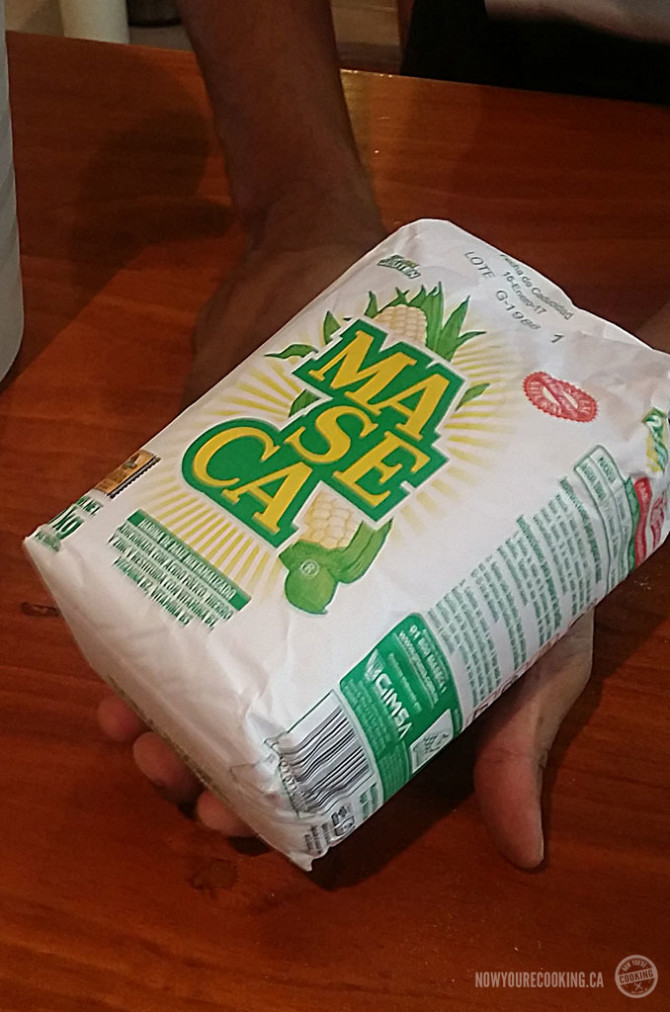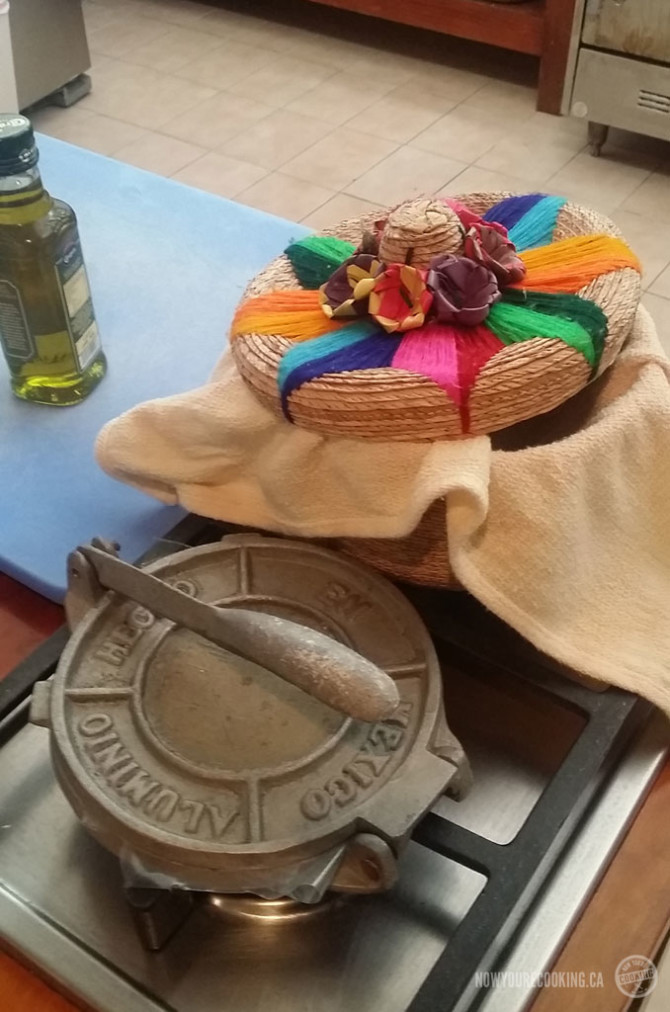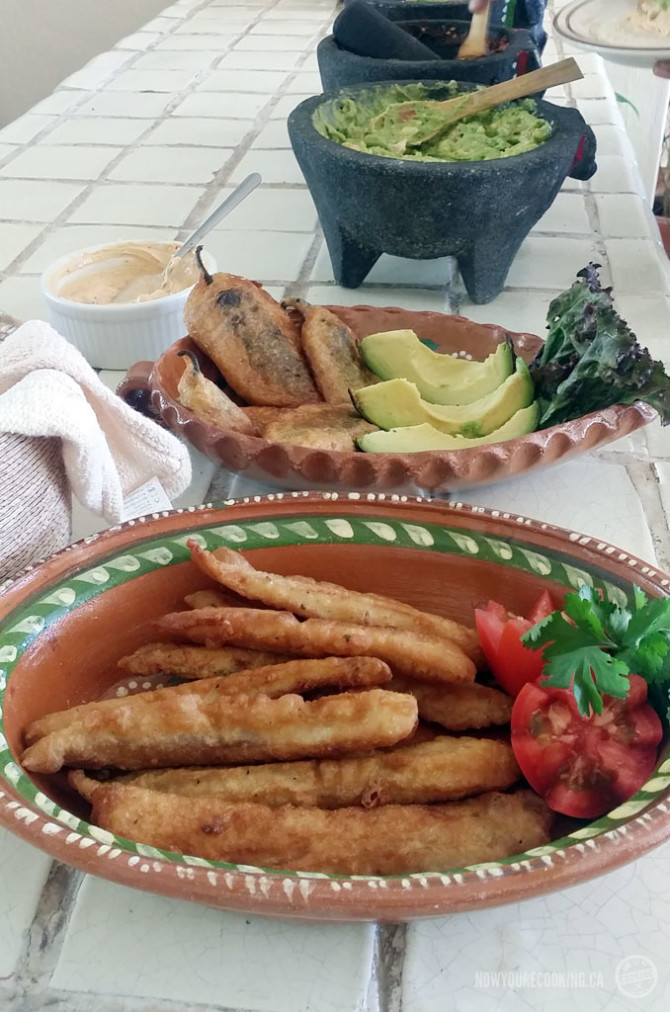 Chef Cris began the day on the patio with teaching us the history of different regions of Mexico (such as Puebla and Veracruz), how the flavours of fresh seafood combined with fresh produce like chili peppers, tomatillos and spices to make tasty dishes. We also were taught about the vanilla bean and cocao (chocolate). He then went into an intriguing lesson about the chili pepper, including fresh, dried and roasted. We got to sample a variety of peppers so see how hot they were on the Scoville scale (good thing there was some water around)!  Using molcajetes (similar to a mortar and pestle) we hand-made guacamole and salsa like they did hundreds of years ago.
After making the chilies we headed inside the kitchen and learned how to make corn torillas. I had no idea that they were so quick and easy to make. I fell in love with the tortilla press that I bought one after class from the gift shop! We also got started on the batter for the fish tacos and learned how to make chiles rellenos (as the other participant in our group couldn't eat fish, so it was great that the school accommodated him). We got to sample all our hard work during a well-earned break between recipes. Let me tell you: I will never buy jarred salsa again.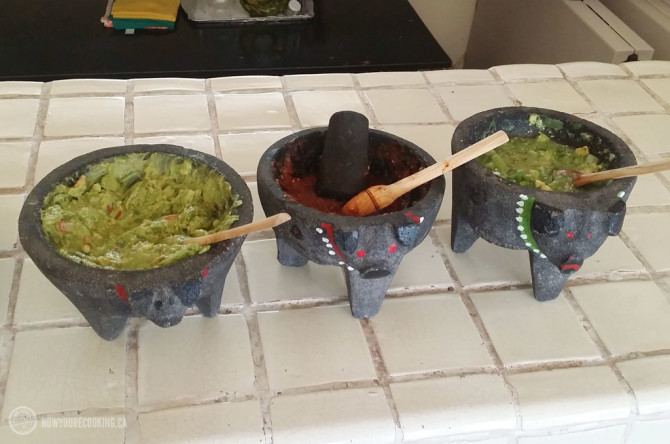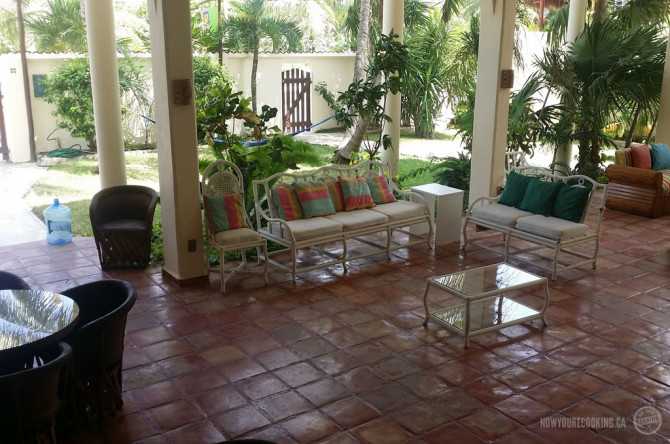 The afternoon portion had us back in the kitchen to learn how to make ceviche with shrimp and fish, and we got started on the shrimp soup. This was going to be part of our final meal for the day, and for dessert, we made a quick and easy concoction of dulce de coco, which a scrumptious caramel-coconut-pineapple topping served on ice cream.
By the time 3pm rolled around we were complete with all of our valuable Mexican cooking lesson and sat down to an unbelievable meal. The school's two lovely assistants that day were Desi and Miriam, and brought us out each meal we made to the patio with a thirst-quenching glass of horchata de arroz (a sweet, rice-based beverage). We felt like we were at a restaurant, but knowing that we actually made the meals ourselves was satisfying as well. We all left with such a positive experience that day (not to mention a tote bag with a collection of all the recipes we learned that day, some chilies and a cooking apron). Not bad for $110 USD.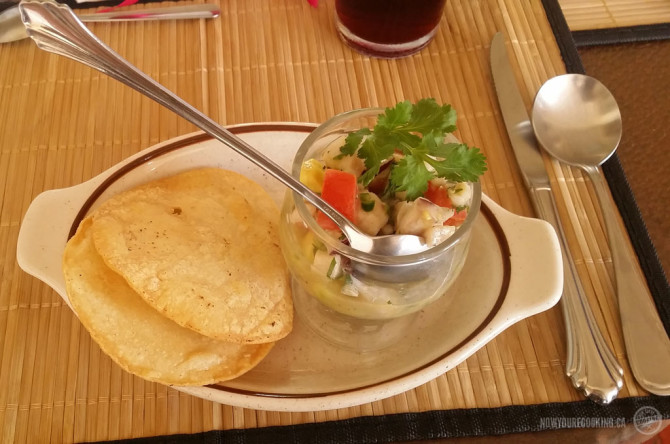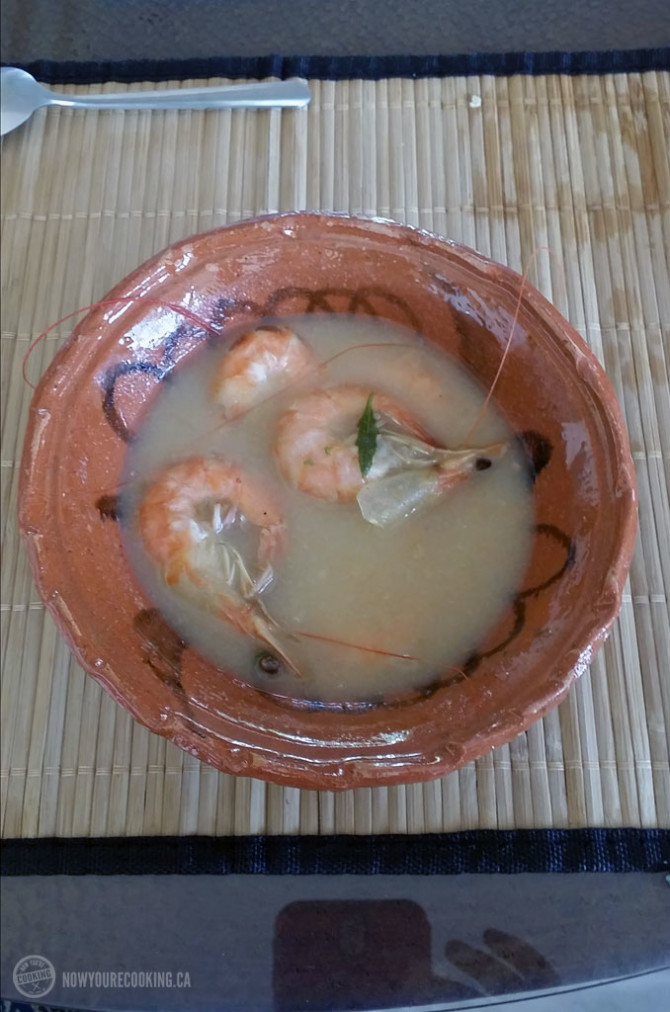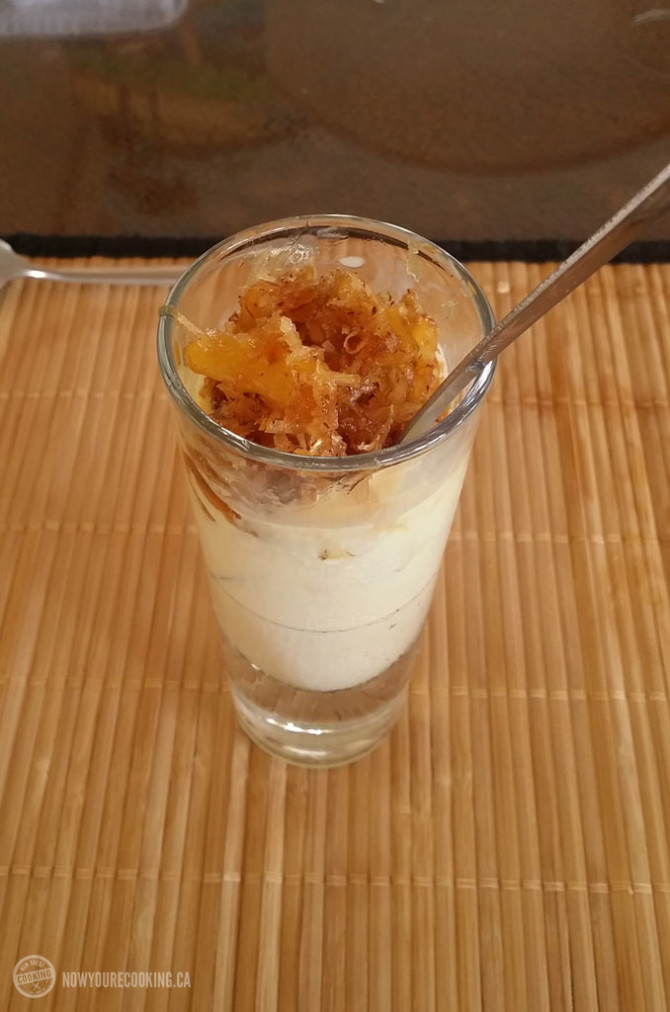 If you're ever travelling down to Cancun or Riviera Maya area of Mexico in the future, I strongly suggest that you take a cooking class with The Little Mexico Cooking School. The staff is wonderful, friendly and knowledgeable about Mexican cuisine. What you take away from the class is not only the experience of making a few traditional Mexican dishes, but a knowledge that you learned something new about the history different culture in such a beautiful place.